I'm really pretty dreadful at garden planning. I've tried — but I always forget to write things down, or I can't find my notepad, or I'm covered in dirt and can't find a pen.
Usually the latter.
This year, I made it impossible NOT to plan by creating a Florida Garden Planner and publishing it on Amazon. This, I figured, would mean no more excuses for NOT planning ahead.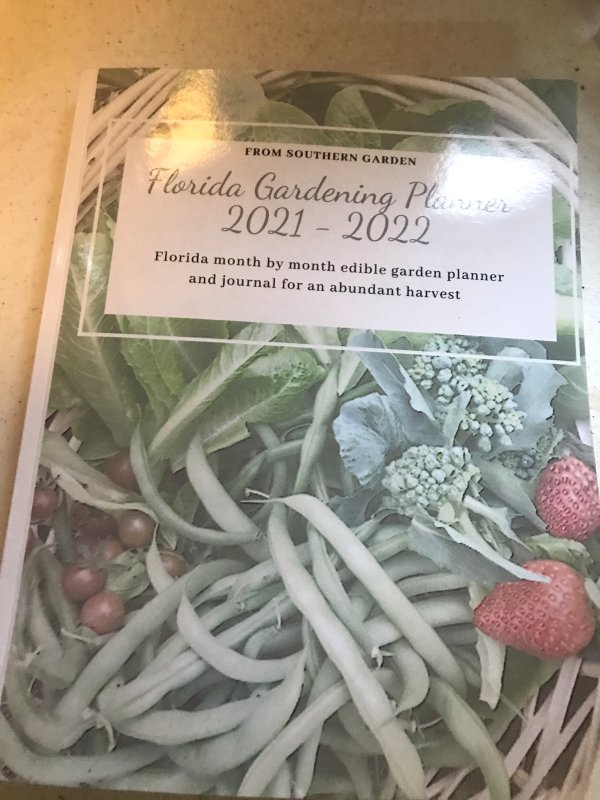 I've been gardening in Florida for several years now, and I can tell you that a successful harvest requires a few key paradigm shifts:
Be willing to try new fruits and vegetables that are not currently familiar to you.
Learn the right season to plant each of the vegetables you enjoy.
Take advantage of the year-long growing season by planning ahead for succession planting.
My hope is that this garden planner helps you do all three of these things.
From extensive research and my own experience, I've provided a list of various edibles you can plant out each month.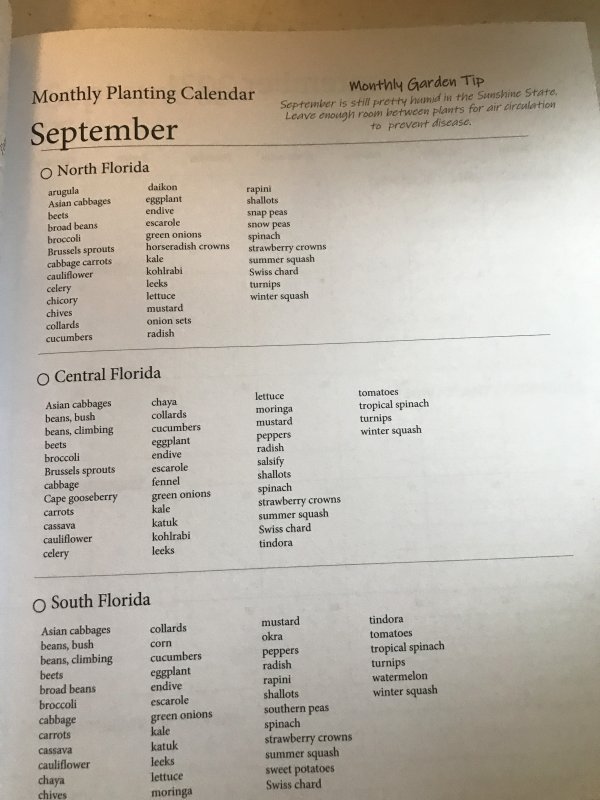 As you can see, September is a pretty busy planting month for Florida.
Inside the Garden Planning Journal
I've also added some record sheets so you can track each of the varieties you grow to see which ones do best in your garden. I love cherry tomatoes, but this year I'm trialing Sweeties vs. Gardener's Delights to see which ones I prefer.
I'll log their germination time, requirements, days to maturity, and the weight of the harvest.
The biggest stumbling block for me right now is that I was trained by very strict teachers. They told me NOT TO WRITE IN BOOKS. So, I'm STILL struggling with putting things down.
Should you decide to purchase one of these garden planning logs, you can find a link on the right hand of this post.
Feedback Please
If you have any suggestions or requests for other elements you'd like to see or use, please let me know. I'm always happy to get suggestions.
This garden planning journal includes grid sheets for bed layout, calendars for coordinating with other scheduled projects, and a week-by-week calendar for sowing, planting, and other garden projects you'd like to accomplish.
It starts in August 2021, because every Florida gardener knows that the planting year starts in August/September. It runs to December 2022, so there's plenty of room for all your veggie garden planning for several seasons.
As for me, I'm ready to pre-order my strawberry crowns for planting in October.
What are you going to be planting in your fall garden?