Gardening in the South and Subtropics can be a struggle. Along with some crazy weather, we're also so off-step with the rest of the country, that getting supplies can be impossible. You really have to be prepared and buy ahead. On the other hand, the rest of the country is holding some amazing end-of-summer garden sales just when we need them!
I don't know how many times I've walked into the local home improvement store during peak gardening season only to find shelf after shelf filled with Christmas decorations. As soon as August hits, the mish-mash of holiday retail madness ensues. Back to school blurs into Halloween, which hints at Thanksgiving, and then crescendoes into Christmas. I'm now expecting to eventually find a skeleton in a Santa suit display at my local big box, ala Terry Pratchett's Hogfather.
This is particularly demoralizing when you're still trying to grow the ingredients for Thanksgiving dinner and Holiday gifts.
End-of-Summer Garden Sales to the Rescue
It pays to be prepared, and the one advantage we have is that you can find deep, deep discounts on garden tools and supplies as the gardening season ends in the rest of the country.
Most gardeners are done by July and may already have planted their Fall gardens. So, you'll find plenty of discounts online.
You can even buy lots of seeds for cheap, because they must be sold by the end of December.
Pro Tip: If you pop your seeds into an airtight container and put them in the fridge, you can save them for years.
Some Awesome End-of-Summer Garden Sales on Amazon
Because I own a nursery, I have a rolling inventory of things I need and purchase on a regular or seasonal basis. I also purchase most of my supplies through wholesale outlets. So, I don't do a lot of online window shopping.
However, just recently, I ran across a flurry of great discounts on Amazon for gardening supplies. Since Florida gardeners are just getting ready for our main gardening season, I thought I'd share them with readers so they could take advantage of end-of-summer garden sales.
RELATED READ: Florida Gardening: What to Plant in July
Please note that these discounts may not be available when you read this blog post. These are fantastic current discounts I found on the day of writing. So, YMMV when it comes to sales and discounts that may change.
Seed Starting Trays
If you need to replace your cell trays, it's a good time to do so.
While Amazon Affiliate rules mean I cannot list the prices or ratings on the products, I've only listed products with discounts of at least 20 percent and ratings of over 4 stars from buyers.
Here are some of the best bargains I found today in seed starting trays:
MIXC 10 Packs Seed Starter Tray Seed Starter Kit with Humidity Dome
JIAQUAN 5-Pack 120 Cells Seed Trays Seedling Starter Tray
Guioiby 10 Pack Seed Starter Kit with Vented Humidity Dome
Seed Starting Mix
Some gardeners use seed mix, others use potting soil, and still, others use whatever they have lying around.
If you're one of those gardeners that really relies on your vegetable harvest to put food on the family table, you don't want to experiment. You need excellent germination rates and you need to make the most of every seed you sow.
I found some discounts on seed starting mix that will help you keep overhead costs down.
Espoma has won me over with its excellent products that really perform. I don't get any commission for referring it like I do the other products on this list. But I'm so impressed with their gardening products, I don't care. I had to share.
Black Gold Organic Seedling Mix
Potting Mix
Roots Organics Original Potting Soil with Mycorrhizae
PittMoss Plentiful Organic Potting Mix
I use a lot of potting mix, so I usually make my own. Organic formulas are usually pretty pricey, so finding them on sale is always a good thing.
RELATED READ: Freedom from the Big Box: Making Your Own Potting Soil
Fertilizers and Plant Supplements
Dr. Earth Organic 5 Tomato, Vegetable & Herb Fertilizer
Dr. Earth brand is one of my favorites, and I've used it many times in my garden. I was particularly impressed with their fertilizer for acid-loving plants and the effect it had on my touchy little gardenias!
J R Peters Jacks Classic 20-20-20 All Purpose Fertilizer
I'll admit that I'm less than perfectly fastidious about being organic when it comes to ornamental plants, especially those in pots, like tropical hibiscus and houseplants.
Jack's is one of the first fertilizers introduced to me during the early days of my interest in horticulture. A friend of mine in junior high who worked at his uncle's nursery said it was their go-to feeding solution. And that was a very, very long time ago — last century! Jack's has been around for ages and is still lauded by those who use synthetic fertilizers.
Alaska Fish Emulsion Fertilizer Concentrate
Alaska brand fish emulsion fertilizer is a solid product that I have used myself with good results. I've seen some very pricey ones online, but I've also noticed they do a lot of advertising.
Soil Inoculants
Myco Bliss Organic Mycorrhizal Fungi
Wildroot Organic 16 Species Mycorrhizal Inoculant
I've been watching a lot of seminars on soil health recently because it's been just too hot to spend much time outdoors. I was interested to see one presentation that showed a dramatic increase in yields when the beneficial fungi to beneficial bacteria ratio was close to 1:1. Adding a mycorrhizal inoculant may be the quickest way to improve the soil health of your garden.
Gardening Tools
Fiskars Bypass Pruning Shears
Fiskars has a long-lived reputation for quality, so when I told my husband I wanted new pruning sheers, these are the ones he chose. And he was right — excellent quality!
SHARPAL 103N All-in-1 Knife Garden Tool Multi-Sharpener
They say you're only as bright as your sharpest garden tool, and I suspect they're right. Keeping your tools in good condition — sharp, clean, dry — doesn't just extend their lifespan and save you money. It also makes them easier to use and prevents fatigue. No one wants you to spend 10 minutes sawing away a fruit tree branch when you're pruning. It wears you out and damages your precious plant.
Hori Hori Garden Knife
I've been wanting a Hori Hori knife for years — and in fact, I got such a great price on it, I had to stop writing this to buy it. It's not exactly David the Good's machete, but that may be for the best.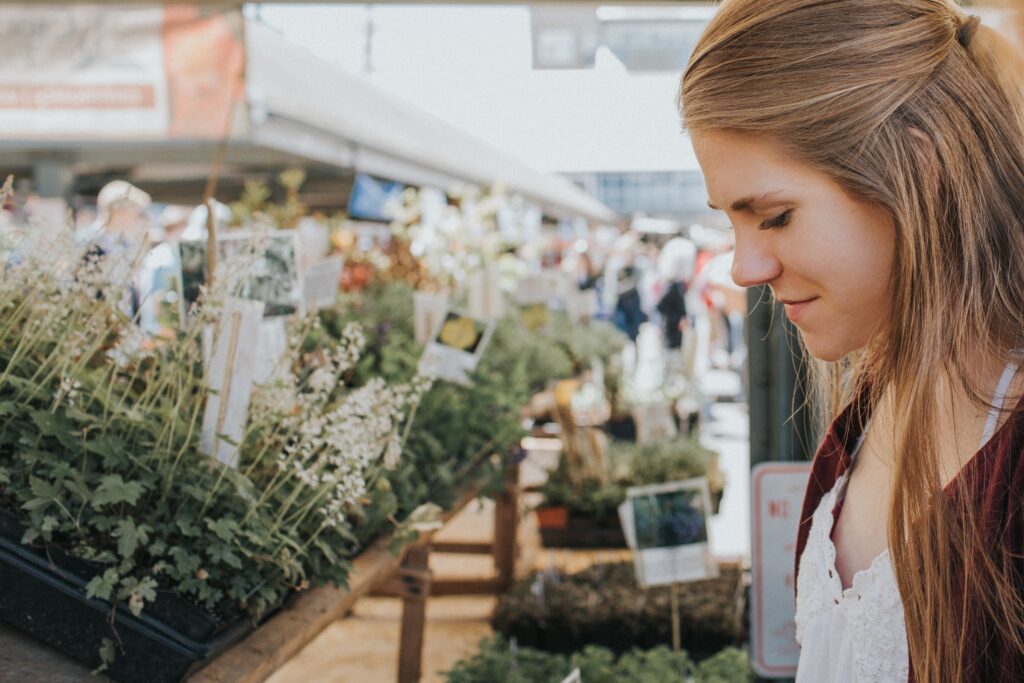 Treating Yourself on the Cheap
As gardeners, they are always some special tools we crave. Perhaps they're a bit too expensive to justify. Maybe they're just a better-built and pricier version of something we already have. Sometimes, we have trouble justifying spending money on tools that make gardening and homesteading just a bit easier.
When you find a tool you crave, just make sure you check out online stores in July and August for those end-of-summer garden sales. October and November are great months for in-store sales because even in the South, they're clearing the shelves for fake trees and cheap ornaments from China to put on them. November and December are great for seed clearance sales. You'll find there's usually a lot of life left in those seeds.
It's worth keeping an eye out for that special tool. A few I've purchased in the last couple of years seemed indulgent, but when it came down to it, they changed my gardening life.
All products were flagged as discounted on the date of writing, but you may find the sales have expired or ratings have changed.