Most Florida gardeners are starting to plan our fall gardens right about now. Even if it's still way too hot to work outside. We can sit indoors in the air conditioning with a sweet tea, watching the storms, dreaming of an abundance of vegetables in just a few months. But what vegetable varieties are you planning?
If you're wondering what vegetables to grow in Florida, the answer is all of them!
English plantswoman and gardening icon Beth Chatto taught us "Right plant, right place."
In Florida, we get another dimension – the right time.
We're heading for fall. We're ready for fall. We know when. We even know where.
All we need now is to know which are the right plants.
Understanding Vegetable Varieties
Plants fall into different families, and these are separated into different genera, and then different species.
Within species, say, tomatoes, you'll find different "varieties." Some are natural varieties produced by mutation. Others have been cultivated by people for specific characteristics..
Plant Families
Plants in the same families share similar characteristics in their germination, growth, flowering, and fruiting habits. Some of the most common plant families in home gardening include these plant families.
Many gardeners swear by rotating every plot on their land by these plant families. Theoretically, any soil disease or pest that develops over one season is sure to damage the same type of plant in the following season.
The issue of nutrients is also a factor. Some plant families all require a great deal of nitrogen. Repeatedly growing members of these plant families in the same plot can lead to nitrogen depletion and poor results.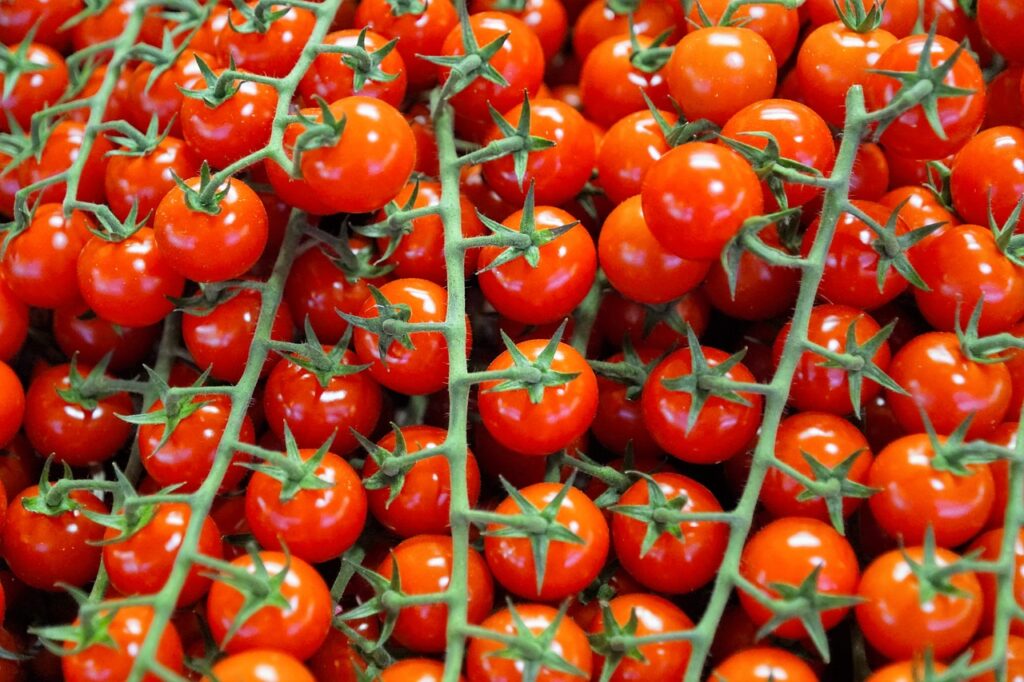 Common Plant Families in Gardening
While not wholly inclusive, the following represent some of the more common plant families in home gardens.
Solanaceae
Also known as the "nightshade" family, this group includes some of the most popular home garden vegetables.
Tomatoes
Peppers
Eggplants
Tomatillo
Irish Potatoes
Cucurbitaceae
We often refer to these as cucurbits, and this family (for gardening purposes) includes many vining gourds:
Cucumbers
Pumpkins
Zucchini
Butternut squash
Melons
Fabaceae
This is the legume family, which are those that harvest nitrogen from the atmosphere and store it in nodules in their roots. This includes a wide range of garden beans as well as other crops, like clover and alfalfa, which fix nitrogen into the soil in the same way.
Bush beans
Pole beans
English Peas
Snow peas
Southern peas
Brassicaceae
Commonly referred to as cole crops, the brassicas include all those wonderful winter vegetables with dark green and delicious leaves.
Broccoli
Mustard greens
Cabbages
Collards
Turnips
Radishes
Alliaceae
Even a homegrown meal would be a little dull without these members of the onion, or allium, family.
Onions
Green onions
Garlic
Shallots
Chives
Lamiaceae
Many of our culinary herbs are members of this family, often called the "mint" family.
Mint
Basil
Rosemary
Sage
Oregano
Apiaceae
These cool-season crops are all members of the parsley family, and include:
Carrots
Parsley
Cilantro
Fennel
Celery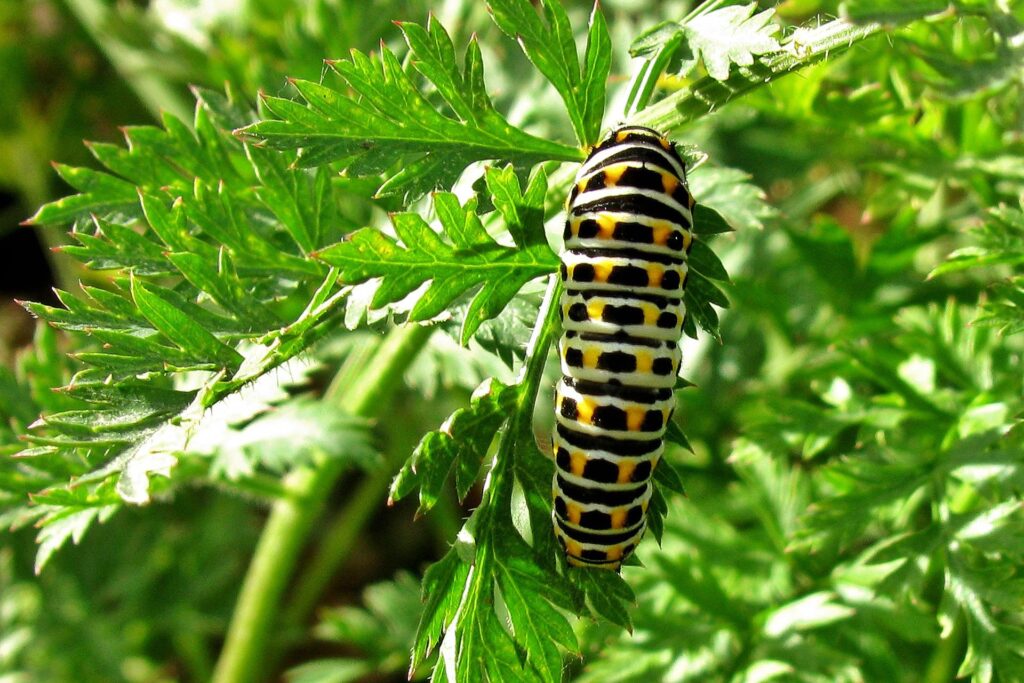 Chenopodiaceae
We don't normally call these by their common name, the "Goosefoot" family, but this group includes:
Asteraceae
Although they look nothing alike, many home gardeners grow members of the "aster" family in their home gardens:
Lettuce
Artichoke
Sunflower
Vegetable Varieties and Hybrids
So, if you're wondering which of these vegetables to grow in Florida, the answer is any of them that you want, as long as you plant in the right season for our wonky weather. However, if you want to improve your rate of success, you'll look for varieties that have proven themselves in our climate.
What are Vegetable Varieties
You may have heard the term "variety" or may have seen the term "cultivar." Many gardeners use them interchangeably, and I suppose I am one of them, although I know better.
When it comes to vegetables, however, home gardeners only need to understand the difference between a variety and a hybrid. Especially if you grow from seed.
Varieties are a type of plant that is in all important aspects just like any other member of its species. However, it has demonstrated a small difference, such as the color of the flower or the shape of the fruit.
Nature is wonderful. It's always mutating to fill the gaps.
Gardening in Florida is one of those gaps. Trying to grow vegetables that most of us recognize and want to eat in a subtropical climate is definitely a specialized niche. A gap, as it were.
So, you may find that some naturally occurring varieties do better in our climate than others. In some cases, careful scientists from our heroic Ag Department have spent years nurturing these sports to ensure they will perform true to type.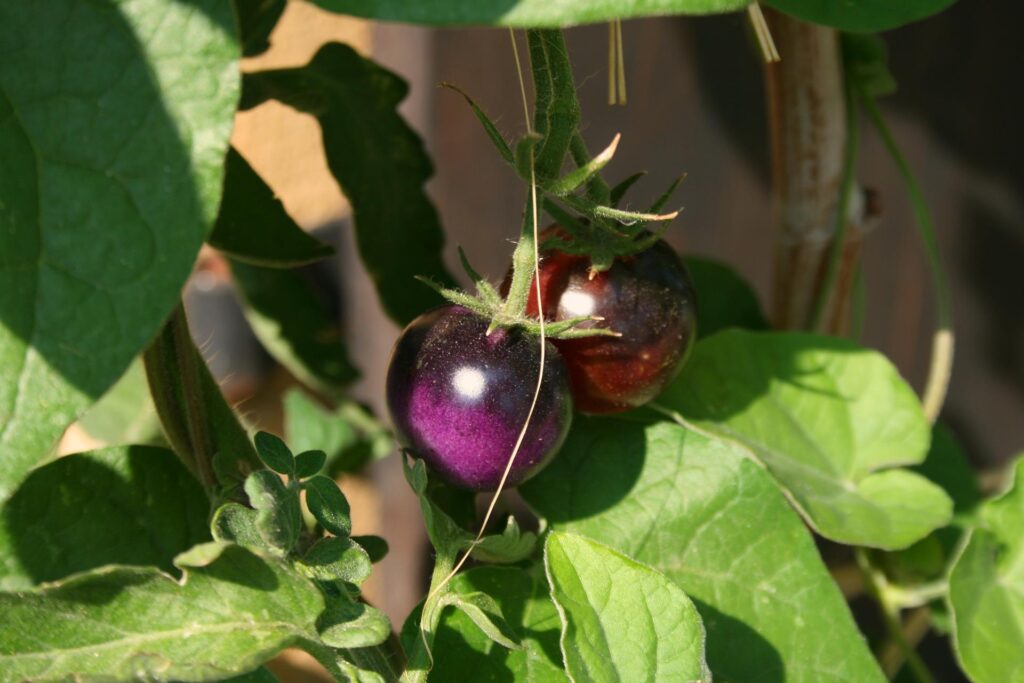 What are Vegetable Hybrids
Then there are hybrids. Hybrid seeds are often one-offs that have been bred to perform in specific conditions.
F1 Hybrid: A combination of two distinct varieties of plants that will produce a known result.
F2 Hybrid: Seeds produced by self or open pollination in F1 plant fruits
F3 Hybrid: Seeds produced by self or open pollination F2 plants
You'll rarely find F2 or F3 seeds for sale because the results can vary so much. You may collect them and experiment with them.
You'll definitely find plenty of F1 Hybrid plant seeds on the market when you're shopping for your fall garden. They have some distinct advantages and two very solid disadvantages.
Pros
Bred for a unique or particularly attractive appearance
Combines the best of two parent varieties
Generally produced to be resistant to several diseases
Cons
Usually expensive
Not a good candidate for seed saving
Choosing the Best Vegetable Varieties for Florida Gardens
Now you know a few of the basics about what constitutes a variety and a hybrid. You're going to want to know which ones the best for your garden.
YMMV – which to me, in gardening, means, "Your Microclimate May Vary."
I've collected some varieties (and hybrids) for consideration. These selections have been recommended by Florida state Ag experts or other experienced growers. Some have been solid gold winners for me.
Some are heirlooms, some are simply open-pollinated, and some are hybrids. Knowing which they are can help you decide to buy or not. This may depend on your budget and your desire to save seed for next season.
All are in alphabetical order.
Bush Beans
Annihilator
Bush Blue Lake
Cherokee Wax
Contender
Roma II
Royal burgundy
Tenderette
Tendergreen improved
Pole Beans
Blue Lake
Dixie Butterpea Lima beans
Early Thorogreen Lima beans
Foodhook 242 Lima beans
Kentucky Wonder
McCaslan
Storage / Shell Beans
Wase Adzuki
Beans, Long/Snake
Kurosanjaku
Mosaic Yardlong Beans
Red Noodle
White Seeded
You Fong Wong Yardlong Beans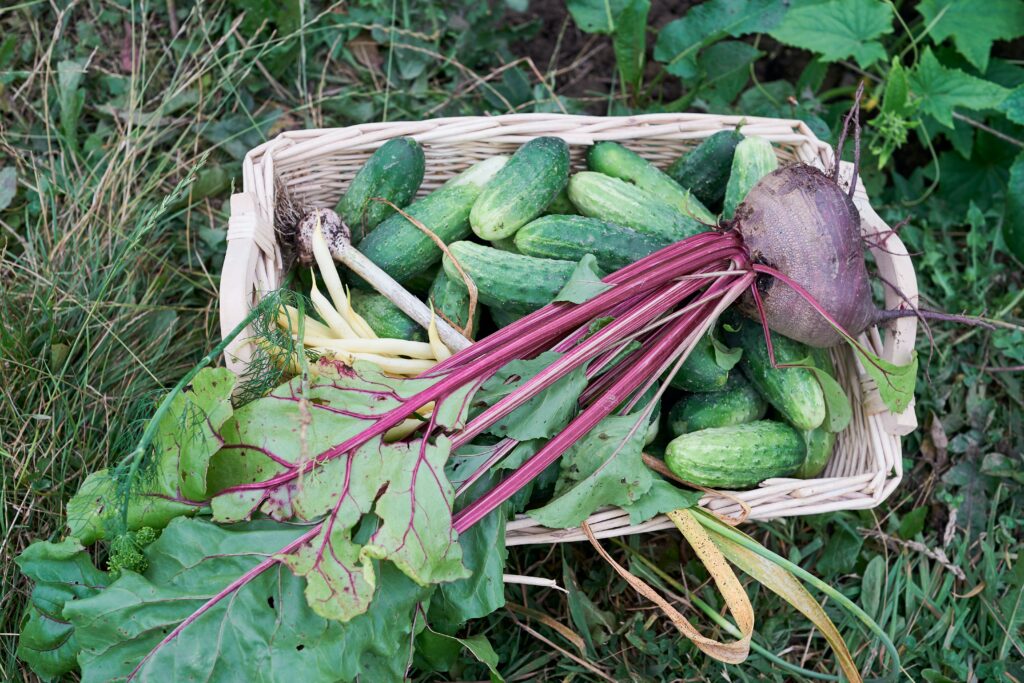 Beets
Asgrow Wonder
Cylindra
Detroit Dark Red
Early Wonder
Green Top
Little Ball
Pacemaker III
Red Ace
Heading Broccoli
Early Dividend
Early Green
Green Duke
Green Goliath
Green Sprouting
Packman
Waltham
Sprouting/Flowering Broccoli
Calabrese
De Cicco
Piracicaba
Brussels Sprouts
Jade Cross
Long Island Improved
Cabbage
Bravo
Bronco
Copenhagen market
Flat Dutch
Rio Verde
Round Dutch
Savoy Red Acre
Wakefield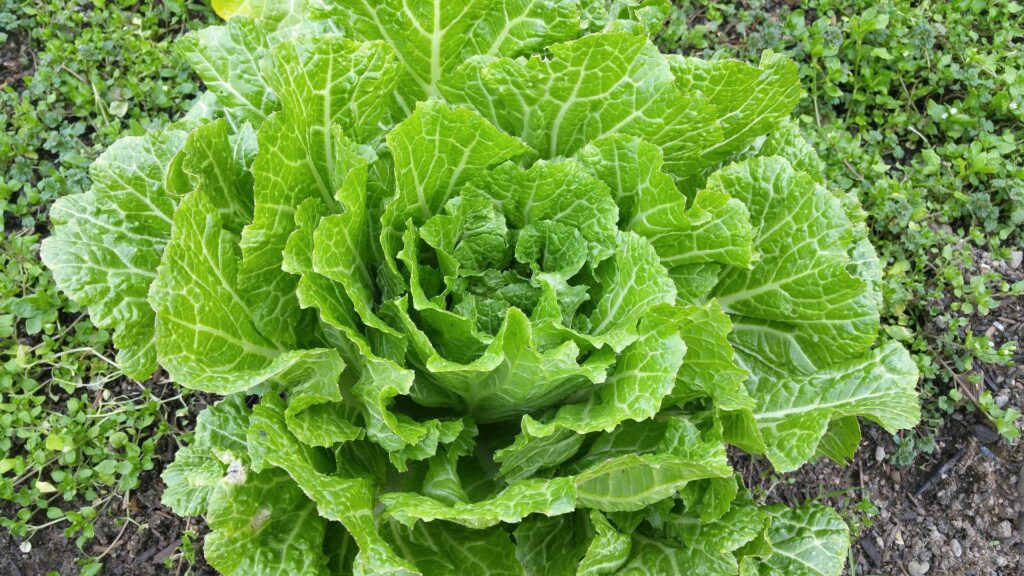 Asian Greens and Cabbages
Cabbage Blues
Choho Hybrid Tatsoi
Early Mizuna
Green Rocket
Green Spray Mibuna
Jung Green
Kosaitai
Okame Hybrid Spinach
Red Komatsuna Tatsoi
Shuka Flowering
Tokyo Bekana
Wakamine Green
Melons
Ambrosia Cantaloupe
Athena Cantaloupe
Charleston Grey 133 watermelon
Crimson Sweet watermelon
Florida Giant watermelon
Galia Cantaloupe
Ginkaku Korean Melon
Hakucho Charentais Cantaloupe
Hime Kansen Icebox Watermelon
Honey Rock Cantaloupe
Ichiba Kouji Honeydew
Jubilee Watermelon
Sugar Baby Watermelon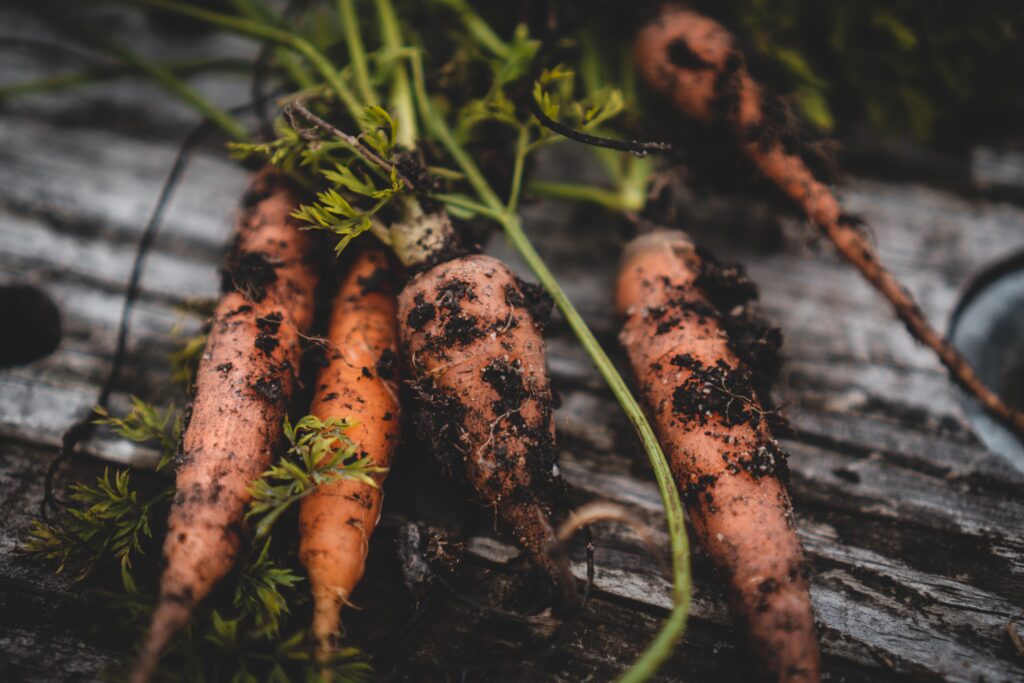 Carrots
Chantenay
Danvers
Imperator 58
Kuroda Subtropical
Lunar White
Nantes
Purple Haze
Solar Yellow
White Satin
Cauliflower
Brocoverde
Cheddar
Graffiti
Snow Crow
Snowball
Celery
Conquistador
Giant Pascal
Giant Red
Golden Pascal
Utah
Collards
Georgia
Georgia Southern
Morris Heading
Top Bunch
Vates
Corn, Sweet
Early Sunglow
How Sweet It Is
Kandy Korn
Merit
Peaches and Cream
Silver Queen
Sweet Ice
Sweet Riser
Corn, Field
Black Aztec
Bloody butcher
Blue Clarage
Hickory King
Johnson County White
Mandan Bride
Reid's Yellow
Roy's Calais
Seneca Red
Tennessee Red Cob
Trucker's Favorite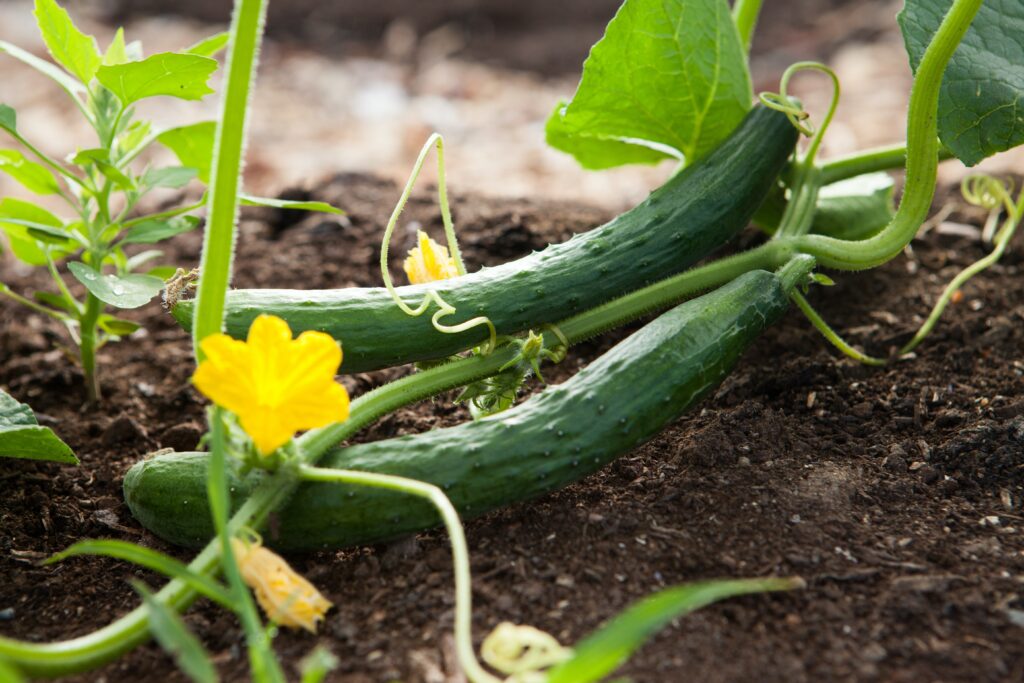 Cucumber, Slicing
Ashley
Bush Slicer
Cherokee
Dasher II
General Lee
Greensleeves
Marketmore 76
Poinsett
Sooyow Nishiki
Speedway
Summer Dance
Sweet Success
Thunder
Cucumber, Pickling
Boston
Calypso
Eureka
Jackson classic
Napoleon
Royal
Transamerica
Endive
Garlic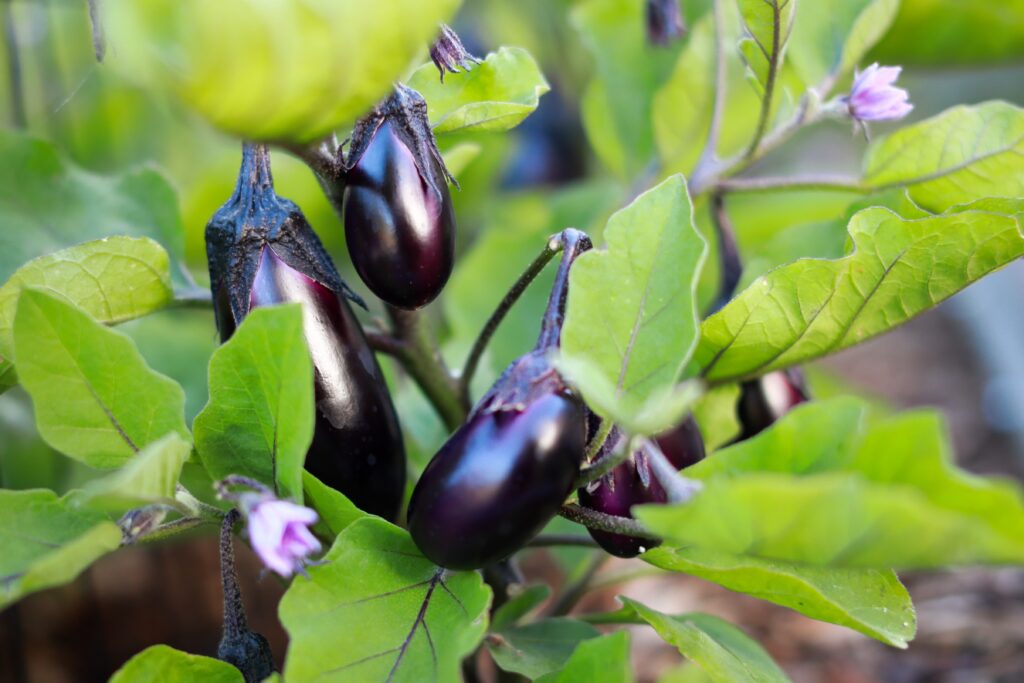 Eggplant
Asian Bride
Black Beauty
Cloud Nine
Dusky Long
Florida Market
Ichiban
Mizuno Takumi
Shoyo Long
Kale
Blue Curled Scotch
Dwarf Blue
Lacinato (dinosaur)
Red Russian
Siberian
Suiho Chinese
Winterbor
Kohlrabi
Early White Vienna
Purple Vienna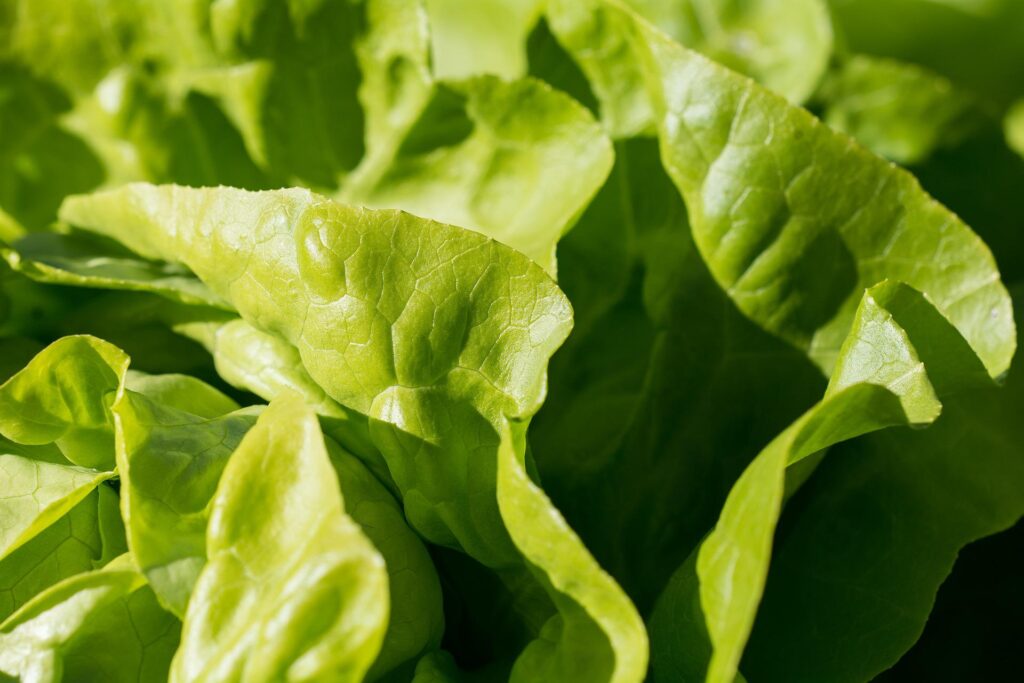 Lettuce
Heading
Bibb
Buttercrunch
Ermosa
Great Lakes
Manoa
Okayama Buttercrunch
Tom Thumb
Looseleaf
Black Seeded Simpson
Oak Leaf
Red Deer Tongue
Red Fire Leaf
Red Sails
Ruby Red Leaf
Salad Bowl
Cos
Jericho Romaine
Outredgeous
Parris Island Cos
Red Romaine
Mustard Greens
Florida Broadleaf
Giant Red
Greenwave
Southern Giant Curled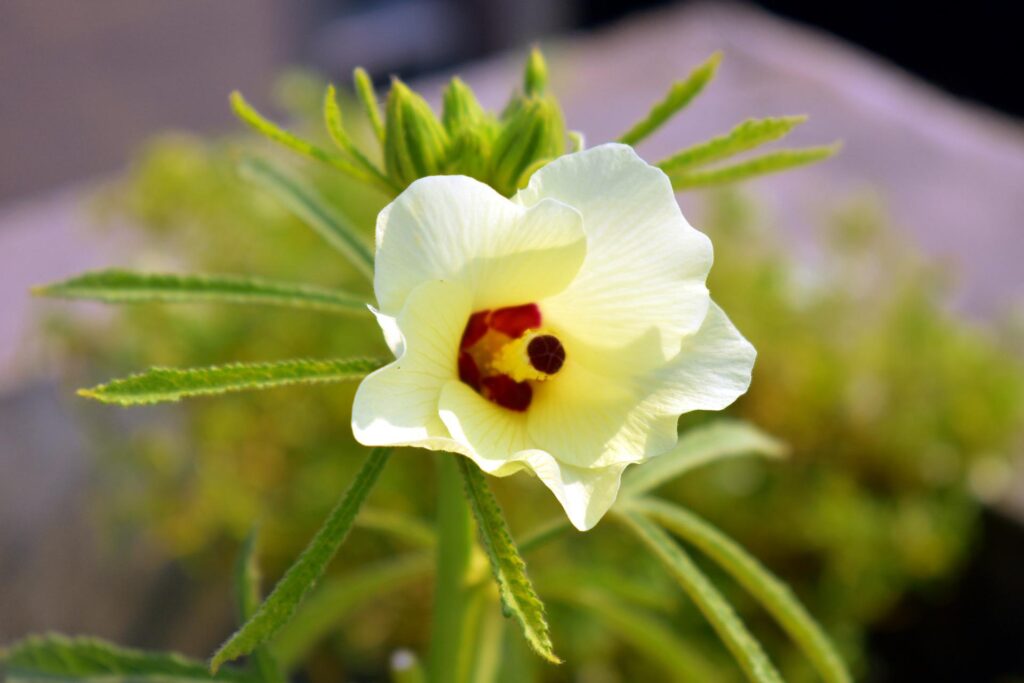 Okra
Annie Oakley II
Burgundy
Cajun Delight
Clemson Spineless
Emerald
Jambalaya
Onion, Bulbing
Cippolini White
Granex
Granex Yellow
Matador Shallot
Shonan Red
Superex "Maui"
Texas Grano
Tropicana Red
White Libson
Onions, Green
English peas
Green Arrow
Oregon Sugarpod II
Sugar Snap
Wando
Southern Peas
California Blackeye No 6
Hull
Pinkeye Purple
Pinkeye Purple Hull cowpeas
Southern Seminole
Texas Cream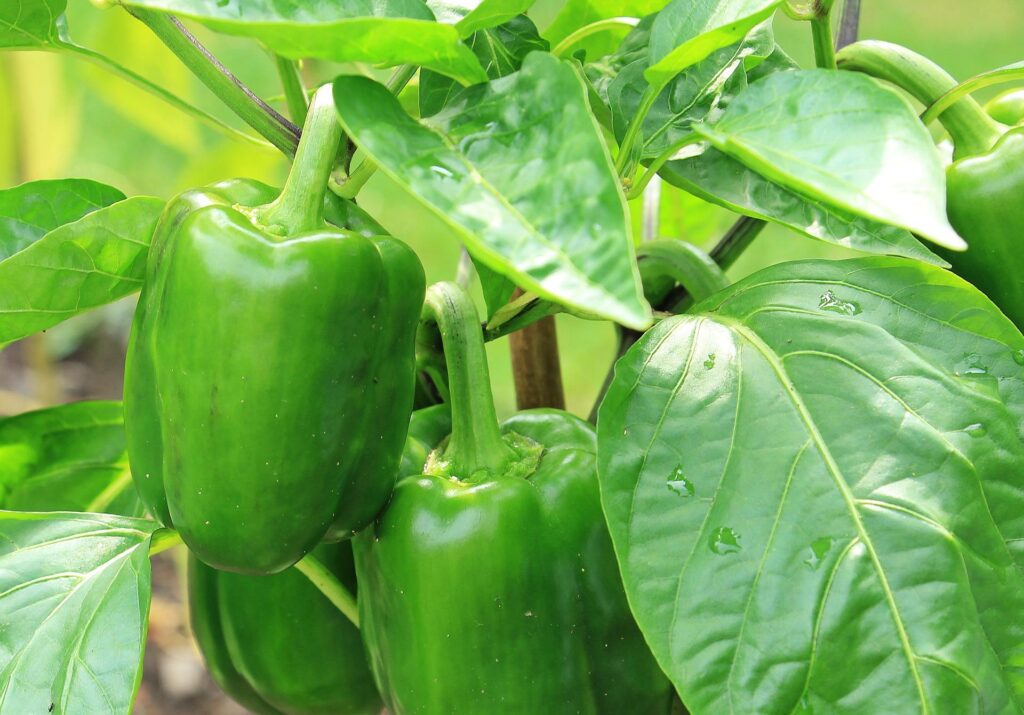 Peppers, Sweet
Big Bertha
California Wonder
Chinese Big Red
Sweet Banana
Peppers, Hot
Ancho
Cayenne
Ghost pepper
Habanero
Hungarian Hot Wax
Jalapeno
Irish potatoes
French Fingerling
Red Pontiac
Yukon Gold
Pumpkins
Quinoa
Brightest Brilliant Rainbow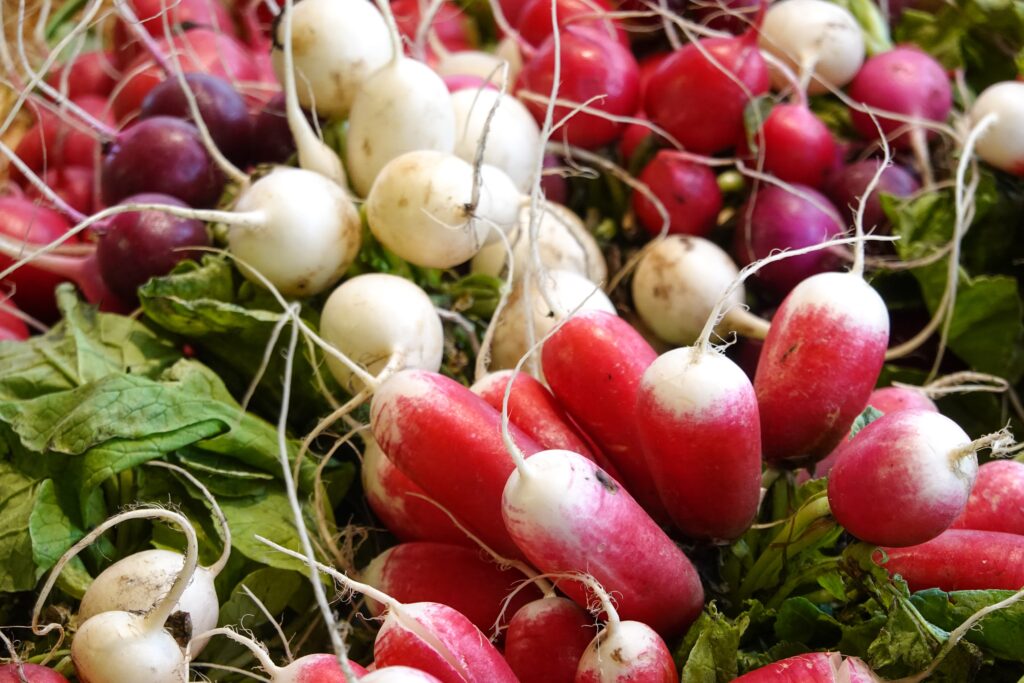 Radish
Cherry Belle
French Breakfast
Giant White Daikon
Hailtone
Karaine Daikon
Mantanghong Beauty
Scarlet Globe
Sparkler White
Rutabaga
Spinach
Bloomsdale Longstanding
Viroflay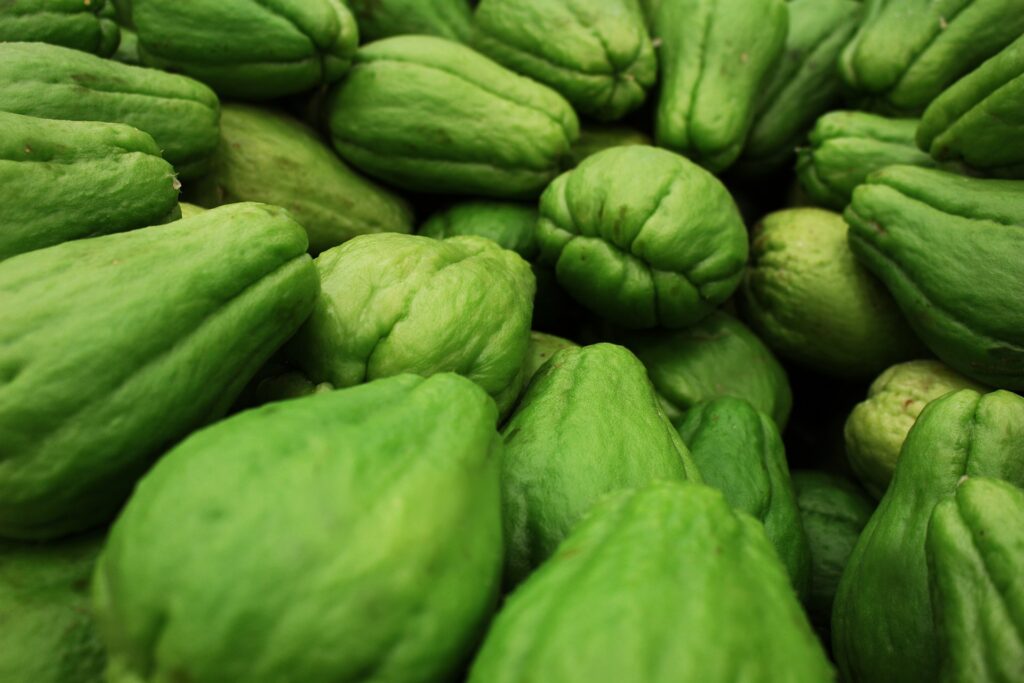 Summer Squash
Aehobak Korean
Black Beauty Zucchini
Chayote
Cocozelle Zucchini
Crookneck
Desert Zucchini hybrid
Early White Scallop
Spineless Beauty Zucchini
Teot Bat Avocado Squash
Winter Squash
Butterscotch Butternut
Calabaza
Spaghetti
Table Queen Acorn
Tatume
Waltham Butternut
Sweet Potatoes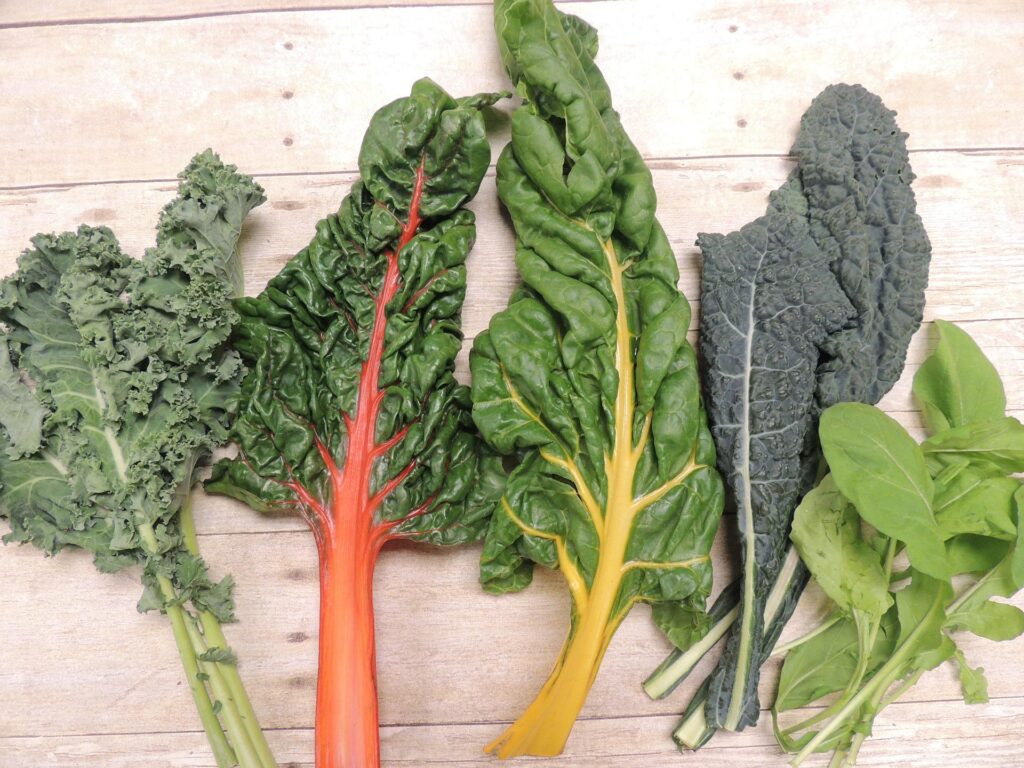 Swiss Chard
Bright Lights
Canary
Fantasia Orange
Flamingo
Fordhook Giant
Perpetual Spinach
Pink Lipstick
Red Ruby
Determinate Tomatoes
Celebrity
Floradade
Floragold
Homestead
Maraglobe
Solar Set
Tasti-lee
Indeterminate Tomatoes
Amelia
Better Boy
Bonnie's Best
Celebrity
Cherokee purple
Green Zebra
Heat Wave II
Mortgage Lifter
Cherry Tomatoes
Everglades
Gardener's Delight
Sun Gold Cherry
Sweet 100
Sweetie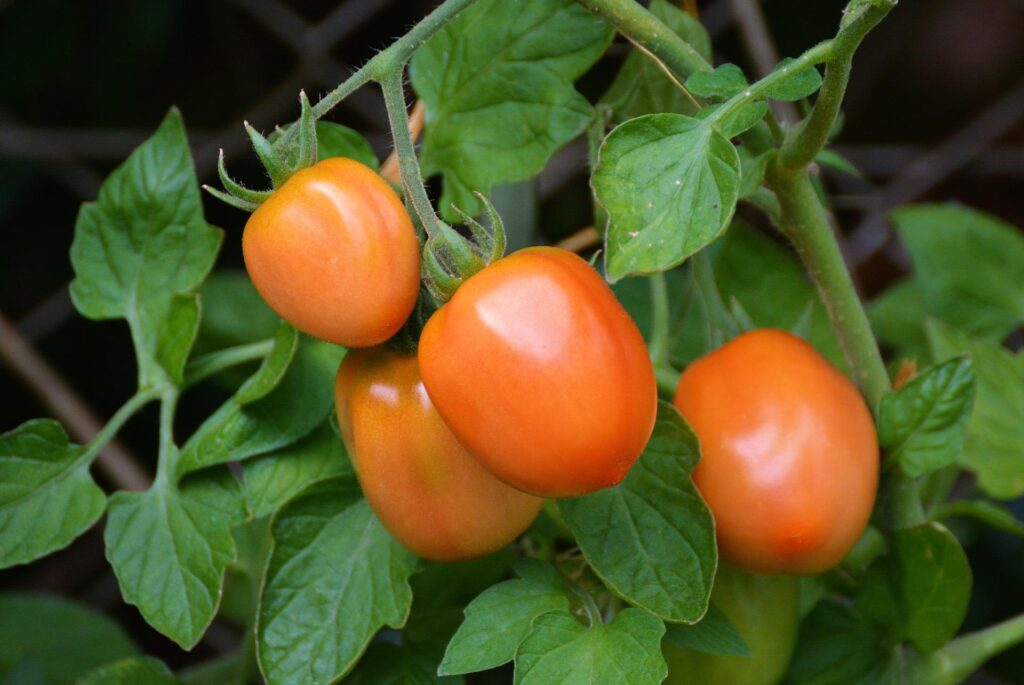 Paste Tomatoes
Turnips
Japanese Red Round
Purple Top White Globe
Seven Top
Strawberries
Camarosa
Chandler
Festival
Florida Beauty
Florida Brilliance
Florida Radiance
Oso Grande
Sweet Charlie
Sweet Sensation
Tropical Greens
Green Leaf Amaranth (callaloo)
Molokhia Egyptian Spinach
New Zealand spinach
Red Garnet Amaranth
White Leaf amaranth
Finding Seeds for the Best Vegetable Varieties to Grow in Florida
It's not hard to find seeds many vegetable varieties for our subtropical climate. But you will need to look outside the box. Instead of shopping at the big box stores, check out smaller specialty suppliers.
These are some of my favorites:
And if you're just looking for Floradade tomatoes, you can find them in my online shop.
Several of these are owned by passionate Florida gardeners just like you. Keep it local!
And happy planting!